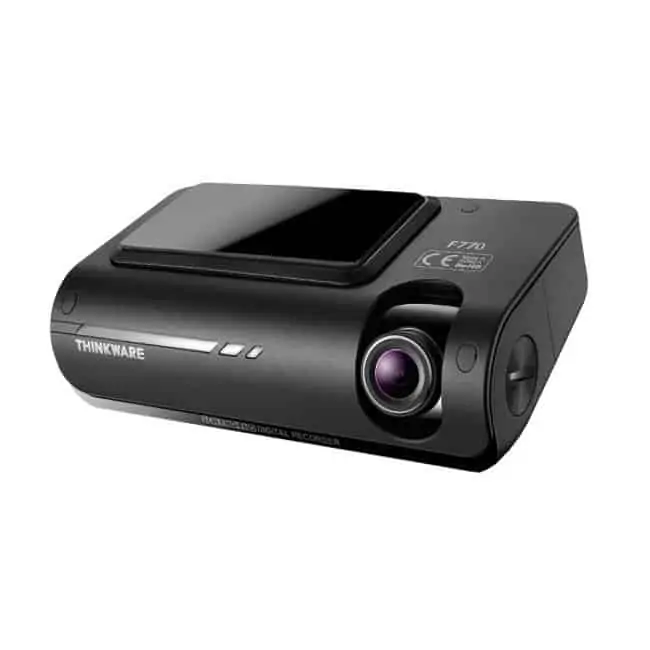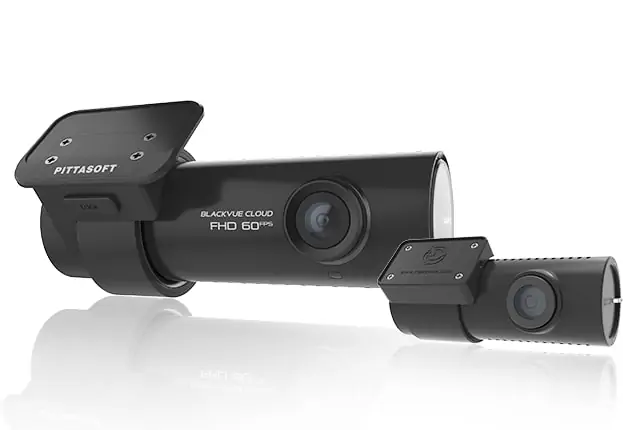 Finding it difficult to choose between a Thinkware and Blackvue dash cam? These two top-of-the-range dash cam brands have a lot in common, but also some subtle, yet important differences.
Below, we've analysed two of the most popular models, the Thinkware F770 and the Blackvue DR750S, to help you to decide which is the best dash cam for your vehicle.
Thinkware vs Blackvue – Brand Comparison
Both Thinkware and Blackvue are leading dash cam manufacturers based in South Korea. While Thinkware has been operating since 1997 and has won numerous awards for its cutting-edge design and engineering, Blackvue's parent company was created in 2007, with Blackvue itself only launching as recently as 2010.
Famous for creating the first full HD video dash cam back in 2011, Blackvue also developed the first dash cam cloud service in 2015 and continues to lead the market to this day with LTE-enabled dash cams and the Blackvue Cloud API that allows developers to integrate Blackvue Cloud features into their software. 
Thinkware has received multiple awards for product design. While Blackvue may often get the credit for being at the cutting edge of technology, Thinkware are never far behind. Awarded the RedDot Design Award in 2014 and the 2017 CES Innovation Awards Honoree for outstanding design, Thinkware dash cams are renowned for their impressively functional design and high-quality.  
Both brands produce a wide range of models at various price points, although they are typically more associated with the higher-end of the dash cam market. All in all, while Blackvue occasionally has the technological edge, Thinkware is often slightly more impressive in terms of design.
With both brands being such high performers, if you are more into technology, you may be better off with a Blackvue, or for ease of use, a Thinkware. 
| | | |
| --- | --- | --- |
| | Thinkware F770 | Blackvue DR750S |
| | View at Automotive Superstore | View at Amazon |
| Front Cam | 1080P @ 30FPS | 1080P @ 60FPS |
| Rear Cam | 1080P @ 30FPS | 1080P @ 30FPS |
| Viewing Angle | 140 degrees (diagonal) | 139 degrees (diagonal) |
| GPS | Built-in | Built-in |
| Back-up Power | Built-in Super Capacitor | Built-in Supercapacitor |
| Recording Modes | Continuous Recording, Event Recording, Manual Recording, Parking Surveillance, Time Lapse Park Mode, Audio/Voice Recording | Continous Recording, Event Recording (Impact Detection), Parking Mode Recording (Impact and Motion Detection) |
| Low Light Recording | Super Night Vision 1.0 | Night Time Vision Recording |
| Connectivity | Wi-Fi | Wi-Fi |
| Warranty | 24 months | 24 months |
| Check Price | Catch, eBay, Automotive Superstore | Amazon, eBay, Catch |
Power Supply and Installation
The setup process is pretty much the same for both cameras and dual camera dash cams in general.
Running the wires to connect the rear camera can be a laborious process, even more so if you are thinking of hardwiring your dash cam. A hardwire cable comes with the Thinkware F770 dual camera kit, but if you opt for the Blackvue, you'll want to pick up a Magic Pro Kit if you're not going to run it off your 12V power outlet. 
There is no significant difference in installing either model, except perhaps that the Thinkware can easily be installed upside down. Both brands feature a "Live View" with their phone app so you can check your exact positioning and dashcam rotation before fixing your cameras. 
Resolution and Frame Rate
Unsurprisingly, both models provide crisp, clear footage with full high-definition 1080P video quality, so you can capture license plate details from both the front and rear cameras. However, the Blackvue has the edge with a 60FPS rate on its front dash cam to capture greater detail and car number plates at speed, while the rear cam and both Thinkware cameras all have a respectable 30FPS rate for impressive video quality. 
Field Of View
With a difference of just one degree, both dash cams are pretty much identical when it comes down to getting a good wide field of vision to ensure you get everything that happens up ahead and behind on camera. The F770 has a 140 degree diagonal field of view, while the DR750S has a just-as-good 139 degree viewing angle.
Memory and Storage
Both models come with a microSD card. The F770 includes a 16GB microSD card as standard, although you can replace it with a higher capacity version as it supports up to 64GB. Format-free 2.0 Technology ensures that your memory card is automatically formatted, deleting old, unimportant files. In the event of an impact, Dual Save Technology ensures that your video footage is also saved to the NAND Flash Memory for viewing on your PC. 
The Blackvue DR750S can take higher-capacity SD cards than the Thinkware F770, up to 256GB. However, only Blackvue/Pittasoft SD cards can be used. An original Blackvue Micro SD card is included with your cameras, with a choice of 16, 32, 64, or 128GB cards to choose from. Blackvue's Adaptive Format Free File Management System improves recording stability, while the Event Locking Functionality automatically locks impacts and critical moments to your SD card. 
Both models benefit from a built-in supercapacitor to save your videos in the event of a power failure or severe accident.  
ADAS Alerts
When you are driving, the Blackvue detects sudden impacts and changes to your speed. However, if you are looking for a more comprehensive range of ADAS alerts, you may prefer the Thinkware F770 with its Lane Departure Warning System and Forward Collision Warning System. If you're an experienced motorway driver you could find the constant alerts a little irritating though. 
Other Features
Night vision
While the Thinkware is equipped with Sony Exmor sensors for Super Night Vision 1.0, the Blackvue utilises Sony's new Starvis 2.1MP image sensor for improved day and night time visibility. Each type of Sony sensor provides comparably good visibility and clear images at night, even on dark roads.
Park mode
Both units feature parking mode recording settings. With the Thinkware you'll need to hardwire it into your vehicle to benefit from its time-lapse park mode that lengthens parking surveillance recording time. The DR750S also has parking mode recording with impact and motion detection, requiring its Magic Pro installation kit or a Magic Pro battery.
Connectivity
While both models come with Wi-Fi connectivity, smartphone apps, and a PC viewer, the BlackVue has the edge thanks to its Blackvue Over the Cloud technology. This allows your car dash cam to connect via WiFi (3G/4G smartphone hotspot) to Blackvue's remote servers so you can connect to your dash cam remotely with access to numerous features including an emergency alarm, live tracking, two-way audio communication and video playback, with new features planned for future release.
GPS
Both dash cams have built-in GPS to record the exact location of any incident
Warranty
Both 2 channel units benefit from a two-year warranty for Australian customers, so you can purchase either model with peace of mind.  
Choosing your Dash Cam
Both the Thinkware F770 and the Blackvue DR750S are high-performance two-channel dash cams at the top end of the spectrum. With its 60FPS front camera and WiFi cloud connectivity, we'd say that the Blackvue has the slight edge over the Thinkware. 
However, if you are not intending on making use of the extra cloud connectivity, the Thinkware could be preferable to the Blackvue if you are looking for a dashcam with enhanced ADAS alerts for long distance driving. 
Be sure to consider your needs, technological capabilities, and driving style before making your decision.