Michelin has been at the cutting edge of performance tyres for decades.
The evergreen Pilot Sport 4 and Pilot Sport 4S twins have been joined in 2022 by the long-awaited ultra-high performance (UHP) Pilot Sport 5.
The three tyres may be broadly similar at face value but there are some differences worth considering.
In this article, we walk through the key similarities and differences so you can make an easy and informed decision when it comes time to replace or upgrade your performance rubber.
| | | | |
| --- | --- | --- | --- |
| | Pilot Sport 4 | Pilot Sport 4S | Pilot Sport 5 |
| Release Date | 2016 | 2017 | 2022 |
| Rim Size (inches) | 16-21 | 18-23 | 17-21 |
| Speed Rating | W and Y | Y | Y |
| Treadwear Rating | 320 (select sizes 300) | 300 | 340 |
| Dry Handling | Very good | Excellent | Very good |
| Wet Handling | Very good | Good | Very good |
| Noise & Comfort | Very good | Very good | Very good |
| Tyre life | Very good | Good | Excellent |
| Price | Check at Tyroola | Check at Tyroola | Check at Tyroola |
Michelin Pilot Sport 4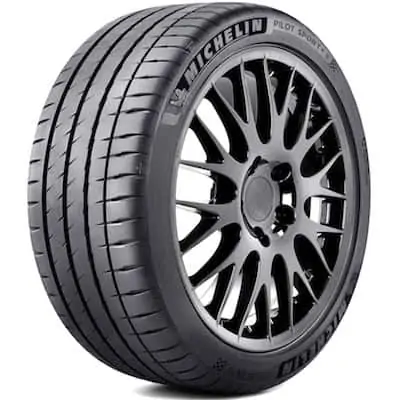 The PS4 has been a mainstay on sports cars for over eight years for good reason. Its high grip across wet and dry conditions makes it very versatile.
For daily drivers that are often taken out for spirited weekend getaways, few tyres have been able to match the PS4.
The PS4's strength lies in its ability to hustle when required and to do it comfortably, no matter the conditions. Even after so long on the market, it is still very competitive.
The PS4's only real weaknesses are driving involvement and sportiness. If you want secure, predictable handling and a high threshold of grip, this tyre ticks the box.
Michelin Pilot Sport 4S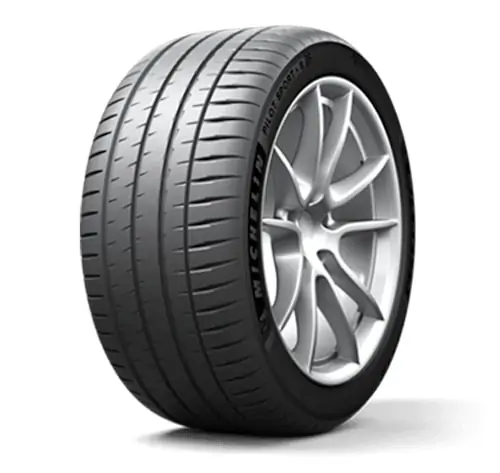 If the PS4 above is all the tyre everyone needs, then the PS4S is for those who aren't satisfied with even that.
The 4S is a step closer to the extreme Pilot Sport Cup 2 semi-slick. It has more dry grip and handling when really pushing on. This is due in part to a lower void ratio than the PS4.
This improvement in dry performance does come at the expense of some wet weather attributes and comfort.
However, the 4S is aimed at a more focused sports car, one less likely to be driven on a daily basis.
That's not to say they can't be used in inclement weather; the 4S just won't be as sure-footed as the PS4 in wet conditions.
Michelin Pilot Sport 5
The Pilot Sport 5 replaces the PS4, but Michelin still looked for ways to improve the recipe.
One criticism aimed at UHP tyres is tyre wear, and the PS4 was guilty of the same. The PS5 seeks to remedy this and in some early tests, it appears to have succeeded.
Tyre life and high grip levels are normally opposing views, but tyre development has often proven long-standing views wrong.
The PS5's low rolling resistance points to great tyre wear, despite also being exceptionally grippy as well.
RELATED: Pirelli Dragon Sport Vs Michelin Pilot Sport 5
Key Similarities
Well-rounded abilities
All three tyres here will not disappoint any driver.
The PA4S offers a bit more grip in the dry than the wet.  The PS4 might be a little less likely to aquaplane. But all three are at or near the top of any comparison test in most categories.
Personal preference or driving style will play a bigger part in any decision on which tyre.
Reputation
It seems trivial, but the Pilot Sport range carries a strong following and that is mostly down to how well these tyres perform against their competition.
Tread pattern
While not exactly the same, these three tyres share similar, asymmetric tread designs.
They are aimed at both efficient water evacuation to reduce aquaplaning and provide high grip levels in the dry.
RELATED: Michelin PS 3 vs Bridgestone Adrenalin RE003
Key Differences
Available sizes
The PS4 and PS5 sizes target a wider range of sizes at smaller wheel diameters. The focus is on hot hatches, small SUVs and premium sports sedans.
The PS4S has more extensive availability in bigger diameters for large sports SUVs and high-performance vehicles like AMGs and Porsches.
Tyre wear
The PS5 and PS4 should both last longer than the softer, ultimate-performance PS4S.
Based on initial reviews the PS5 should be better again than the PS4.
Driver feedback
The PS4S is an ultra ultra high performance (UUHP) tyre.
It is aimed at drivers who want to know exactly what the tyres are doing, and want something more talkative (potentially when chasing tenths of a second on a lap for the occasional track day).
The PS4 and PS5 sacrifice some of this involvement for handling that is more secure, especially in the wet.
Wet weather
The PS4 and PS5 handle wet weather better then the UUHP PS4S. The deeper channels allow water to be dispersed faster which also reduces the likelihood of aquaplaning.
Dry weather
And, unsurprisingly, the PS4S is the better dry-weather tyre. The two UHP tyres aren't bad, but the PS4S has a higher grip limit and is more communicative.
The PS4S has larger shoulders than both the PS4 and PS5 that further enhances cornering grip.
Best UUHP Alternative
Continental SportContact 6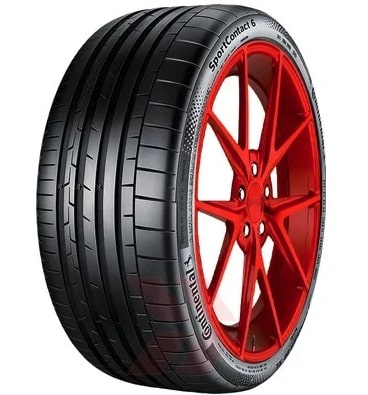 The SportContact 6 is a direct rival for the UUHP PS4S. It offers maximum grip levels in dry handling and braking, matching the PS4S, while exceeding expectations in the wet.
It is a worthy alternative to the performance Michelin tyre. Some find it noisy, but that is normally part and parcel at this end of the performance tyre market. Its overall high ability should leave most drivers extremely satisfied with it.
The SportContact 7 has already been released overseas and moves the goalposts even further to become the new UUHP benchmark.
Once it lands in Australia it should blow away the competition with little trouble based on its latest results.
Best UHP Alternative
Goodyear Eagle F1 Asymmetric 6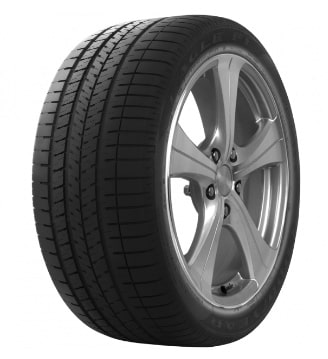 Goodyear has been playing catch up for years. After several previous iterations, the latest Asymmetric 6 seems to have equalled, or even surpassed, the Michelin Pilot Sport 4 and 5 tyres.
Its wet-weather performance is excellent but none of that comes at the sacrifice of how it handles in the dry.
Aside from questionable comfort levels in some tests, it is a firm favourite amongst reviewers and drivers. It is one of the best performance tyres on sale today.
Conclusion
None of the Michelin tyres in this article is going to disappoint unless chasing high mileage and therefore low tyre wear. Michelin produces the Primacy for those driver needs.
These tyres are slightly different, but each still aims to be all things to all people. While the PS4 has been a great tyre for a long time, the Michelin PS5 and Eagle F1 Asymmetric 6 should be front and centre of any choice.
The PS4S continues to be a top tyre for those looking for sharp handling and the best performance this side of a semi-slick.
What Continental has proven is the competition has finally caught up. We eagerly await Michelin's response with its new UUHP alternative once it lands in the next 12-18 months.