Keeping your vehicle looking great can be a bit of a struggle at times, but finding the right service providers can make the job that much easier. In this article, we've rounded up some of the best car washes and detailers in Melbourne to provide you with a starting point in your search.
These services are reliable, produce consistently excellent results and come highly recommended by regular users. Whether you prefer a hand car wash, steam wash, mobile detailer, or a high-tech automatic car wash, you can find it all locally. You can choose any of the automotive specialists below knowing your vehicle is in good hands.
RELATED: The Best Car Wax

www.melbournemobiledetailing.com.au
Melbourne Mobile Detailing is a high quality detailing service that comes to you. They specialise in detailing and new car paint protection and are the only mobile service in Melbourne offering German-made Autotriz nano ceramic coatings.
As well as ensuring your car's paintwork is kept looking new, Melbourne Mobile Detailing keeps up to date with the latest products and techniques to offer their customers the best. 
Their mobile service is available to the entire Melbourne region and they take great pride in their work, as can be seen by the many positive reviews and hundreds of youtube videos published to help people learn more about detailing. 
www.jimscardetailingmelbourne.com.au
If you're looking for reliable, high-quality mobile detailing at a reasonable price point, check out Jim's Car Detailing. Jim's detailing experts are fully insured and police checked so you can rest assured knowing your precious vehicle is in safe hands. What's more, they come to you, so you don't even need to leave the house.
Jim's Car Detailing offers a wide range of services including interior detailing, cut and polish, full interior and exterior detailing, ceramic coating paint protection, headlight restoration, and even washing and detailing for trucks, boats and caravans. Depending on the type of service you select, the mobile visit will take 1 to 3 hours to complete.
Their team is dedicated to providing customers with the best possible service from start to finish and they back this up with a 100% satisfaction guarantee.
RELATED: The Best Car Polish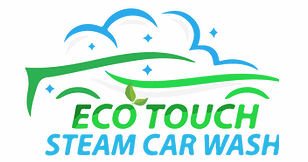 www.ecotouchsteam.com.au
Eco Touch Steam Mobile Car Wash is the only 100% environmental-friendly and chemical free car wash in Victoria, needing only 5 litres of water to detail a car and using some of the highest quality car cleaning products and equipment. 
They offer two detailing options: interior detailing (from $160) and full detailing (from $220). They also have some extra options such as engine detailing and baby car-seat steam cleaning.  
Eco Touch specialise in interior detailing and are one of the very few car washes in Victoria that uses steam vapour. Firstly, they go through seats, carpets and mats with a shampoo extractor which is what most carwashes use and then again, they go through everything by using steam vapour for a very deep cleaning of the fabrics, that removes stains, disinfects and controls odours. Finally, after cleaning and detailing all the surfaces inside the car they disinfect the air-vents of the car too.
RELATED: The Best Car Wash Products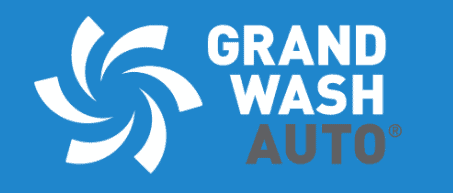 Grand Wash Auto is a family-owned business that uses a state-of-the-art fully automatic car wash. This automatic car wash offers excellent value for money, fast wash services and produces great results. They have a satisfaction guarantee and owners of 4WD vehicles will be pleased to hear they won't be charged extra for having a larger vehicle. As well as this, they have a free vacuum for getting the vehicle's interior clean.
They have an unlimited wash pass available which is cost-effective for anyone washing their vehicle multiple times a month. Grand Wash Auto has green credentials too, they are recognised as an environmentally friendly, Green Business and a Certified Sustainable Business. They recycle up to 100% of the water used and only use biodegradable solutions. 

Magic Hand Car Wash has over 20 stores and a number of these are dotted around Melbourne. They offer a reliable, high-quality service and have a range of wash and detailing services available. If you like to get your car cleaned regularly, they also have a wash club program at participating locations that offers unlimited outside washes for a monthly/yearly membership.
Magic Hand Car Wash can do everything from quick washes to premium finishes and full detailing. Their detailing services include paint protection, steam cleaning, leather treatment, cut and polish, interior detail and more. As an added bonus, there is an in-store cafe so you can grab a coffee while your car gets some extra attention.
RELATED: The Best Car Scratch Remover
Car Care is the largest mobile detailing network in Australia, with over 30 years of experience and locations across the country. Their professionally trained detailers come to you at a fixed appointment time to save any waiting around. 
One of the great features of Car Care is that they can offer their service anywhere as each of their vans is fully equipped with water, power and all the necessary detailing products and equipment. They offer fixed price and tailored services to meet standard and specialist detailing requirements.