Australians still live in one of the more relaxed countries when it comes to modified vehicle ownership. While it isn't unheard of for cars to be impounded (or worse, crushed), these stories are normally linked to driver behaviour.
Your writer went down many rabbit holes researching not just the obvious illegal modifications, but also the types of modifications commonly done that might still be illegal. It is a minefield and every state has its own literature outlining what is legally allowed and what isn't.
Like all things, driving a modified car today isn't like the old days and the respective state governments and their police forces continue to crack down on modified cars and any unapproved modifications.
Factors to consider when modifying a car
The most important factor when modifying any vehicle is maintaining its roadworthiness.
There are a couple of considerations for what parts to use or the process to follow when installing aftermarket parts:
1. ADR compliance
If installing parts that are Australian Design Rules (ADR)-compliant, then your vehicle should continue to be roadworthy.
Popular parts that often come complying with ADR are:
Bull bars and nudge bars (and other bar work)
If any barwork is installed without meeting ADR requirements, it will need individual approval or it is illegal.
This applies to mixing and matching bull bars and sliders from different manufacturers, too.
RELATED: Bull bars vs nudge bars
Towbars and roof racks
Tow bars need to comply with Australian Design Rule 62/02 – Mechanical Connections Between Vehicles) 2007.
An appropriate harness for trailer lighting is necessary and, if required, the installation of a trailer braking controller. If your towbar is sold and installed by a reputable workshop, it should comply.
Roof racks and roof boxes need to comply with Australian Standard AS 1235-2000.
2. Special/individual approval
Vehicles can still be roadworthy with non-ADR modifications subject to individual approval.
For example, a certified vehicle examiner can approve major modifications and these are added to a modification plate or a vehicle's compliance certificate.
Modifications subject to individual approval include:
Engine/gearbox conversions
An engine conversion has to meet a number of requirements linked to what the vehicle was in standard condition.
Engine displacement, power output, and power-to-weight ratio are some of the factors, along with an installation that is structurally sound and safe.
Seats and passenger occupancy changes
ADR compliance is one thing, but ensuring the seat mounting and seatbelt anchorage points are safe is necessary. This is a common problem for vans and buses converted to camper vans.
Roll cages
Roll cages must be inspected to ensure driver and passengers can get out of the vehicle in the event of an emergency, and that it can not injure occupants (if they hit a cage with their head for example).
Chassis and body modifications
Significant chassis changes need individual approval, like converting a wagon into a cab-chassis ute, or turning a coupe into a convertible.
GVM and GCM
A serious consideration for 4×4 owners is the gross vehicle mass (GVM) and gross combined mass (GCM); adding 100kg of bull bar, winch and lights can seriously compromise how much additional payload you can carry and the maximum towing capacity.
We've touched on GVM and GCM issues elsewhere and what owners can do to increase these weights.
Most popular illegal vehicle modifications
Below are the most common modifications often illegally made to a car, intentionally or otherwise.
It is important to note that states and territories may differ slightly on some of these conditions. It is also important to note that you might already be unsuspectingly driving a car with illegal modifications.
1. Exterior and chassis modifications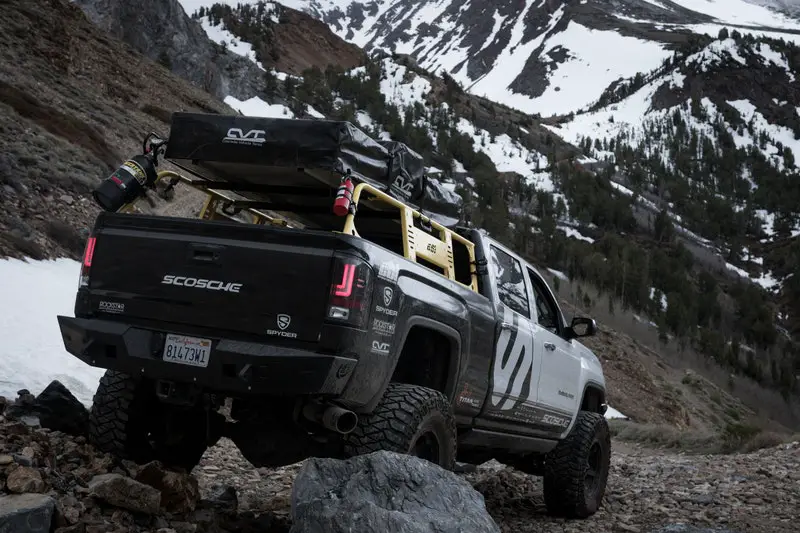 Suspension (ride height)
If a 4×4 is too high, it can fail a lane-change test. Suspension specialists can sell suspension kits and products that come with road-use approval.
A car also can fail a roadworthy for being too low, if there is not enough ground clearance.
Changing leaf springs and shackles to increase "flex" off-road can also make a 4×4 illegal for road use.
Wheels and tyre size
Changes in wheel width, vehicle track, and rolling diameter can make a car unroadworthy. It is generally accepted that a change of 5% in rolling diameter is accepted (increasing the wheel size by 1 inch).
Anything greater and speedometer accuracy can be compromised, tyres can rub against bodywork under compression or on steering lock, and if going wider or changing the wheel offset they can stick out beyond the width of the guards.
This NSW-specific guide on wheels and tyres goes into a lot of detail.
Wheel spacers
Very few vehicles come fitted with wheel spacers from the factory (some Porsche models for example).
Wheel spacers or adaptors must not be used for wheel conversions between the wheel mounting face and the wheels unless fitted as original equipment by the vehicle manufacturer.

NSW Vehicle Standards Information guide
Headlight modifications
High intensity discharge or "Xenon headlights" are a common modification and generally, these kits are not legal for road use.
There are some companies selling fully-tested and legal for road use kits of upgraded vehicle lighting (both headlights and taillights), and you should check beforehand that they meet all ADR requirements.
Additional lights
What makes driving lights illegal? Too many is one point (normally a maximum of 4 is allowed), and incorrect mounting location is another (above the front bonnet line or in front of the bull bar).
Incorrectly wired lights can also make them illegal (if they can turn on independent of the high beam for example). Installation above the windscreen (like on a roof rack) is normally OK.
Aftermarket spoilers and wings
These are considered a risk to pedestrians but more importantly, they change the aerodynamics of a vehicle and can adversely affect its handling performance.
Auxiliary fuel tanks
Changes to the fuel system carry significant risk, so thorough checks of the installation, pumps, and fuel lines must be carried out.
Chassis and body modifications
Body chops, and suspension point changes all require specialist approval to maintain roadworthiness.
Minor body lifts are allowed in some states as long as the overall height increase is not more than 50mm.
2. Interior modifications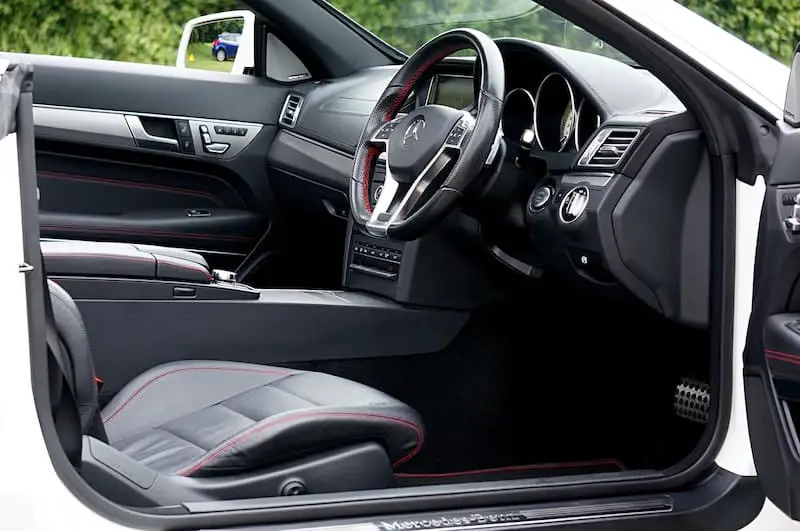 Seats and seat belts
We have written about fitting aftermarket seats in a HiLux, but the rules apply to any vehicle.
ADR-compliance for the seat and mounts itself, plus approval from a certified engineer in your state. Changing the number of occupants allowed also needs to be certified.
Steering wheel
It is difficult to fit an aftermarket steering wheel to a modern vehicle.
Steering wheels need to be at least 330mm in diameter, comply with ADR 10 and, if the vehicle was made in 1995 or later, also comply with ADR 69/00.
You cannot replace an airbag wheel with a non-airbag wheel.
Tinted windows
Dark window tints look great, but they're an easy one for a police officer to catch you with.
Most states allow a maximum visible light transmittance (VLT) of 35% on front-side windows. For the last couple of years a darker 20% VLT has been allowed for rear-side and rear windows provided the vehicle is fitted with a rear wing mirror on each side.
The Northern Territory allows 15% VLT for the rear-side and rear windows.
Front windscreens can be tinted as long as it is above the wiper blade arc, or a maximum of the upper 10% of the windscreen.
Roll cage
A bolt-in roll cage might be easy to install, but it still needs approval if you intend on driving the car on the road. Weld-in cages do as well.
They will normally require removable side-intrusion bars because these can prevent occupants from quickly escaping the vehicle in the event of an accident.
3. Performance modifications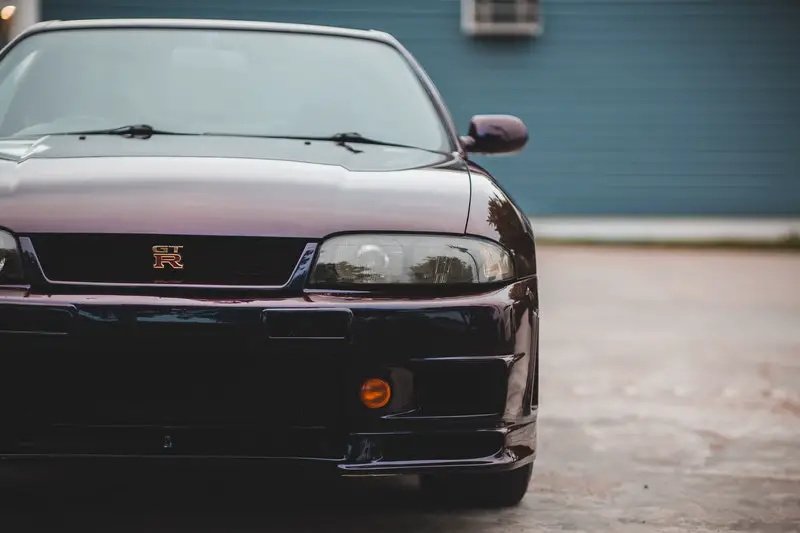 Powertrain and drivetrain conversion
It is pretty hard to get away with an engine conversion, but technically changes to any part of the drivetrain are not allowed without approval.
This includes LSDs or "lockers" (when the diff gears are welded so the rear wheels constantly turn at the same speed).
Engine modifications
Forced induction (like a turbo conversion), screamer pipes, external waste gates and upgraded fuel systems are all things that are either simply prohibited or require approval and certification.
Exhaust
Noise levels are the big issue here. Australia is generally pretty relaxed compared to other countries, but a noisy exhaust is a magnet for attention.
DPF, EGR, and catalytic converters
Changes to emission control systems are prohibited. Just because you can, doesn't mean you should. All these sooty diesels driving around are likely to fail a roadworthy for poor emissions.
Tips and Hints
Just because a vehicle's modifications are legally approved in one state does not guarantee they will be in another. And don't think this is all to make private road users suffer; emergency vehicles are highly modified from standard and are subject to the same roadworthiness requirements, too.
Some owners simply won't care and will throw on a set of rims with bigger tyres plus an aftermarket muffler or exhaust with no regard for the ramifications. You do this at your own risk.
Almost everything you need to know about roadworthiness regulations is readily available online from the state transport authorities (and is very easy to find).
Automotive specialists should also be able to answer most questions and provide relevant paperwork and documentation to prove their products comply with the law.
Don't get in trouble; personalise your pride and joy, but do it responsibly.