Do you ever find yourself driving on the highway and squinting in the bright sun? The glare can be blinding, and downright uncomfortable if you're on a long road trip. That's where a good pair of sunglasses come into play! Sunglasses are important for both safety and comfort while driving.
Not only do they provide protection from UV rays but they also help reduce eye strain due to intense sunlight. In this blog post we'll discuss what type of sunglasses are best for driving, how to choose between polarized or non-polarized lenses, as well as other considerations that will make your shopping experience much easier!
First up, some inspiration for your next pair of driving sunglasses:
Ray-Ban continues to be a top choice when it comes to sunglasses. Their latest release, the Ray-Ban New Wayfarer Sunglasses are modernized and designed for today fashion trends with more classic colour lens combinations that can fit any style need.
These frames come in an iconic shape which is both lightweight and flexible thanks to nylon fibre material. The lenses have been treated so they offer UV400 protection. To complete their signature design features, watch out for the authentic metal logo on each pair.

Serengeti is all about combining premium quality, style, craftsmanship, and technology in their products – so you can always be sure of getting an eyeglass frame that will suit your needs whilst looking great too. The Category 2 lenses on the Anteo offer good UV protection and a polarized finish improves clarity and reduces glare. These lenses are also Photochromic meaning they adjust according to the amount of light in your environment.
These frames have everything you need to shine in any setting, from a shady street corner, to an afternoon picnic at home, to days behind the wheel. The lightweight frame means these glasses are comfortable, durable, and easy-to fit. The Ray-Ban Erika sunglasses are a fashionable choice that will also protect your eyes – perfect for those who want the best of both worlds.

Persol sunglasses are known for their perfect fit and incredible clarity. They feature patented Meflecto temples that offer secure protection, as well crystal-tempered lenses to protect against distortion from the sun's rays. Persols' sleek style has become an icon of exclusivity while staying one step ahead of trends with its classy design.
The Michael Kors Anaheim sunglasses are Category 3 sunglasses with polarsed lenses. They are the perfect accessory to keep your eyes protected while driving and show off your style at the same time. With a classic women's sqaured shape, these durable glasses will never go out of style and can be worn with any outfit for that timeless look.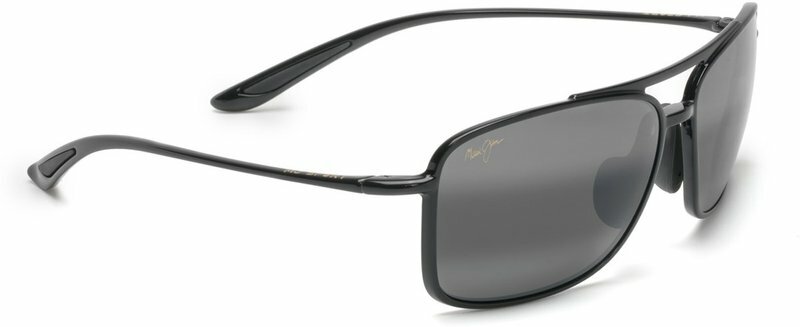 Maui Jim has been committed for over 20 years to providing high-quality eyewear, with their signature PolarisedPlus technology that blocks harmful UV rays. The Kaupo Gap sunglasses are uniquely stylish and sophisticated, perfect for long, sunny drives or days at the beach.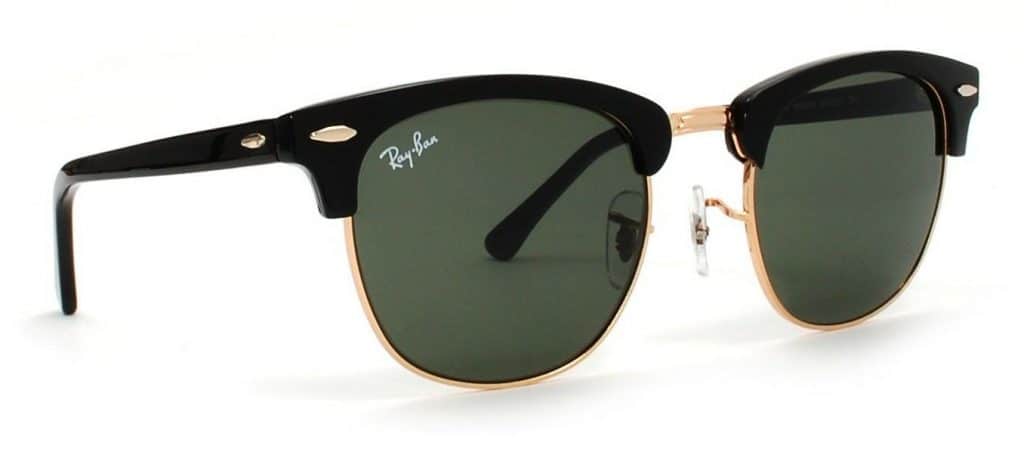 Ray-Ban Clubmaster sunglasses are a timeless and sleek accessory that will instantly make any outfit more stylish. These shades come in an all black frame, finished with gold accents to really pull them together. The green G-15 lenses give these glasses the finishing touch of sophistication, perfect for a wide range of occasions and activities.
These stylish sunglasses have Category 3, graduated, polarised lenses. The Bill Bass Abigail sunglasses are the perfect every day, go to pair of glasses. Women will love that these shades come in a variety of colors and styles. In addition to being durable with good quality lenses, they also represent a more affordable option.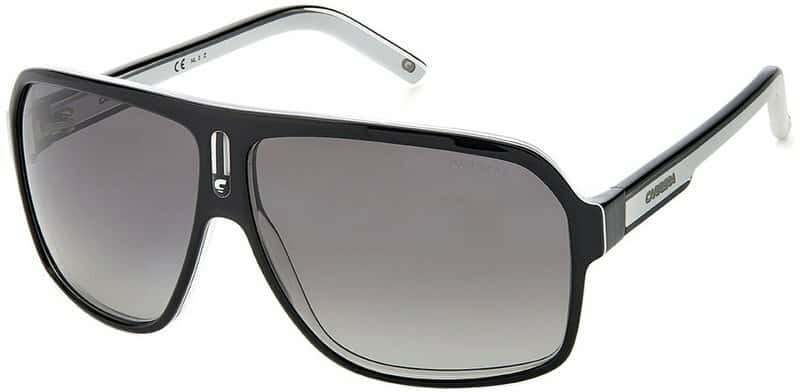 Inspired by the world of Formula 1, Carrera sunglasses are designed to ensure you stay looking stylish throughout the year. With durable plastic frames and square shaped graduated, polarized lenses that offer UV protection, these are the ultimate pair for any occasion.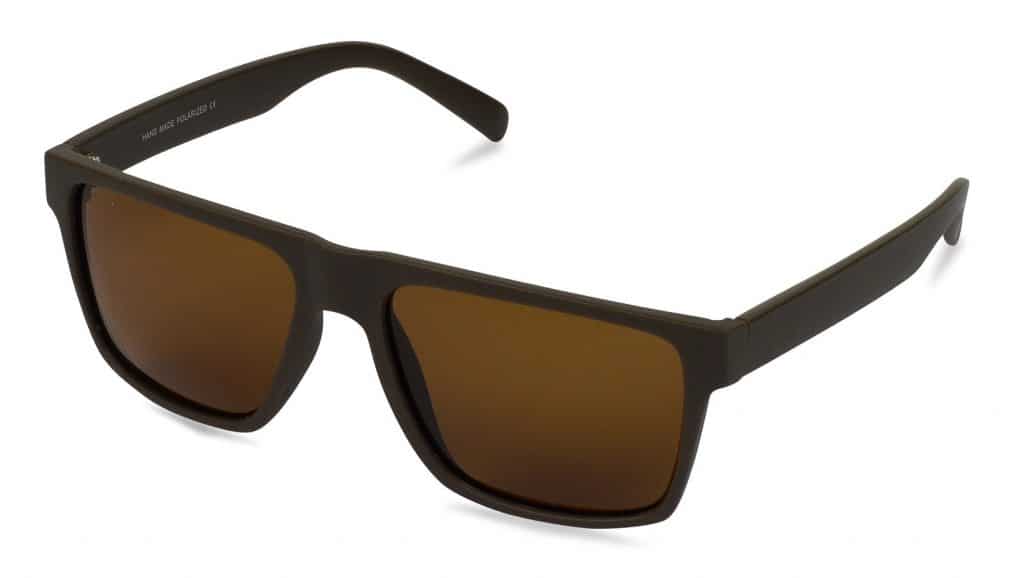 Max Miller Billboard sunglasses are a more affordable option for anyone looking to purchase quality eyewear. Designed in Sydney, they feature traditional wayfarer-inspired frames. Max and Miller Billboard sunglasses will enhance your outdoor experience with a variety of colours to suit any style. The polarized lenses ensure glare won't get in the way, while providing protection from harmful blue light.
Driving Sunglasses Buying Guide
Lens Material
Sunglasses are a necessity for avoiding harsh glare during the summer, but they can also be used to protect our eyes from harmful UV rays. Sunglass lenses come in many different materials including plastics and glass. When purchasing sunglasses for protection purposes tint or darkness do not have much of an effect, it's actually material that provides UVR-protection rather than color. Therefore, you can't assume that darker sunglasses will offer better protection.
Polarised Lenses
Polarized lenses work by cutting out the glare of light before it enters your eye. It provides a clearer vision because there is less interference in how you see things.
These factors make them a popular option for people who spend a lot of time outside, especially in scenarios where there is a lot of glare e.g. boating. They can also make great driving sunglasses thanks to improved vision.
Healthline states that polarised lenses can provide "clearer vision, especially in bright light", however, they also recognise a number of potential drawbacks:
Not good for low-light situations and driving at night
Can make it difficult to see LCD screens
Can react negatively to certain tints on windshields
Wearing them at night can be dangerous.
They conclude by saying "If you're not sure whether you should try polarized lenses, try talking to an eye doctor about which type of protective sunglasses are best for you and your eyes."
Government Guidelines
Sunglasses that meet Australian requirements offer more protection than those that only comply with international standards. The glasses that are safe to wear while driving and ensure your eyes have adequate protection against UVR damage are those that have been verified under the Australian/New Zealand Standard for Sunglasses and Fashion Spectacles.
The Australian Radiation Protection and Nuclear Safety Agency (ARPANSA) provides the following guidelines:
Check that the glasses are labelled as either 'sunglasses' or as 'special purpose sunglasses' and not as 'fashion spectacles'.
Sunglasses must have a label that states that they comply with the requirements of the Australian/New Zealand Standard for Sunglasses and Fashion Spectacles, AS/NZS 1067.
If the glasses are to be used while driving, then check that all colours, especially traffic lights, are easily recognisable when viewed through the lenses. Sunglasses that are not suitable for driving must have a label that states this.
Shape and Frame Size
When selecting sunglasses for driving, keep in mind that you want to maximise your vision, so avoid sunglasses with overly large frames or very small lenses, that may obstruct your vision while driving.
Sunglass Categories
There are five main categories of sunglasses, which vary in the percentage of light transmission they allow to come through them. The higher classes (class 4, 5) provide more protection from bright conditions (but are too dark to be used while driving) while lower (class 1, 2) numbers offer less protection but can be used in low light situations like when it is overcast outside with little sunlight. Note that category 1 lenses are also considered not suitable for driving.
Category 2 and 3 are generally recommended for driving, as per the following guidelines provided by The Australian Competition & Consumer Commission (ACCC):
Lens category 0: Fashion spectacles – These are not sunglasses, as they have a very low ability to reduce sun glare. They provide limited or no UV protection.
Lens category 1: Fashion spectacles – Like category 0 lenses, these are not sunglasses; however, they do provide limited sun glare reduction and some UV protection. Fashion spectacles with category 1 lenses are not suitable for driving at night.
Lens category 2: Sunglasses – These sunglasses provide a medium level of sun glare reduction and good UV protection.
Lens category 3: Sunglasses – These sunglasses provide a high level of sun glare reduction and good UV protection.
Lens category 4: Sunglasses – These are special purpose sunglasses that provide a very high level of sun glare reduction and good UV protection. Lens category 4 sunglasses must not be used when driving at any time.
Driving Sunglasses FAQs
Which sunglasses are best for driving?
Lens category two sunglasses are generally recommended as the most suitable sunglasses for driving. The higher the lens category, the greater degree of sun glare reduction and UV protection provided by these lenses.
Are Polarized lenses good for driving?
Polarized lenses can provide clearer vision in some situations but are dangerous for driving in some circumstances such as when driving in low-light situations or driving at night. Polarized lenses can also react adversely to certain tints on windshields.
Are Category 3 sunglasses suitable for driving?
Lens category three sunglasses provide a high level of sun glare reduction and good UV protection. Category 2 and 3 are generally considered safe for driving during the day.