A car sun shade can protect you and your family from harmful UV rays while also helping to keep the interior of your car and steering wheel cool to touch. There are loads of car sun shades available but they are not all made to the same high standards. The best ones are effective at blocking UV, built to last and easy to install. The following reviews will help you find the best option for your car and family.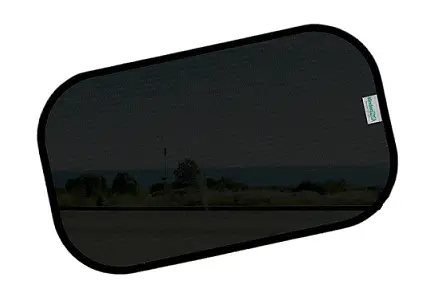 The Kinder Fluff car window shade is able to block 99.79% of UVA and 99.95% of UVB, providing the maximum level of protection. The sunshades are made from 15s static- protective film and 120 GSM mesh so are durable and high quality.
This product comes with 2 transparent shades, 2 semi-transparent sun shades and a storage pouch for easy, compact storage. The transparent options are best for visibility while the semi-transparent ones are best for direct sunlight.
It takes seconds to put them up and you can overlap two to fit in any window making them a great option for everything from cars to vans. This sun shade doesn't use adhesive, instead static energy is used to attach the shade to the window meaning there are no marks or residue left on the glass.
Pros:
Versatile
High quality
Offer maximum protection
Cons:
Much harder to attach if there is any dirt or dust on the window
This child and baby sun shade is best for medium to large cars. They provide protection from the heat and strong glare of the sun and block up to 98% of harmful UV rays. They are well made and will help protect children and babies from UV during car journeys.
This sun shade is made from 80GSM Nylon Mesh and Static Cling Film and it uses a premium adhesive to make sure the shade attaches securely to your car windows.
This is a 2 pack that comes with a convenient carry pouch so you can fold away the shades and store them until they are next needed.
Pros:
Easy to install
Comes with a carry pouch
Good UV protection
Cons:
This windshield sun shade is perfect for keeping your car cool and protected from UV rays. The sun shade comes in two pieces to make it easy to fit with most car windows. The two pieces are both 24″ x 29″ so you can easily measure your window to make sure these will be a good fit.
The 210T shades offer a higher density than 170T and 190T products which means it provides better protection against UV, heat build up and sun rays.
You can fold each sun shade up after use and store them in a door pocket for the next time you need them. They fold out in seconds and are easy to install too.
Pros:
2 pieces for better fitting
High density
Good value for money
Cons:
Can be difficult to fold up after use
Unlike other sun shades that are a set size, these Universal Window Shades are flexible and stretch over the entire window so there are no gaps at the side where sunlight may get in.
These are best suited to use on the back side window of the car, you simply pull the material over the open car door and that's it. The product will protect from UV, reduce sun glare, reduce heat and help prevent your baby or little ones in the back from becoming too hot or burnt by the sun.
The flexible design means this window shade can fit almost all cars and it will cover the entire window. You can even roll down the window to let some air in while the window sun shade is in position.
Pros:
Universal fit
Window can still roll down
Easy to install
Cons:
May not be the best for smaller cars
One of the more frustrating aspects of a windshield sunshade is putting it away after use. They can be large and awkward to fold up but that's where this windshield parasol comes in. This sunshade is designed like an umbrella so the handle doesn't get hot and you can easily fold it up after use.
The parasol is heat-resistant and made from high-density material. It has anti-ultraviolet and sun protection functions and is convenient for everyday use.
There are 2 size options so you can choose the one that is best suited to your car. The sunshade wraps around the windshield to provide maximum coverage and reduced sun exposure. This front windshield shade also comes with a leather pouch for storage.
Pros:
Easy to install and fold away
Comes in 2 sizes
Practical
Cons:
The parasol can have a slight smell when it is first opened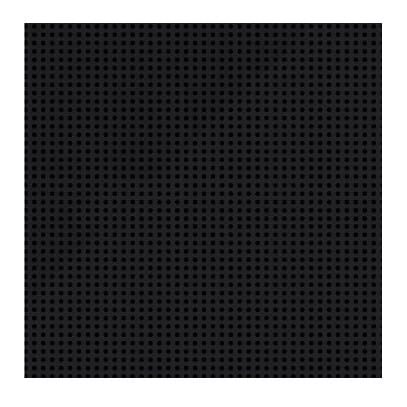 This is a low cost sunshade that comes with a multibuy discount so if you need two, three or more window shades you can get up to 10% off. The static cling sunshade will block out 95% of harmful UV rays while still providing visibility so it can be used while driving.
The material clings to the window easily without adhesive meaning you can remove and reuse it as many times as you like. This also allows you to position the sun shade exactly as it is needed.
The shade comes in one 120cm x 45cm sheet which is great for a windshield or back window and may be cut down to size for side windows if needed.
Pros:
Low cost
Can be cut down to the perfect size
Provides visibility
Cons:
Can struggle to stay in position if the window is dusty
The A1 Shades are offered in 7 sizes so you can find the best fitting one for your car. The size chart makes it hassle free to get the sunshades that perfectly fit your vehicle.
The shades are made from high quality nylon so it blocks out UV rays while remaining cool to touch. The sun shade is also foldable so you can put it away into a small pouch when it is not in use. This is perfect for storing it in the glove box or car door between uses.
Choosing a well-fitting shade makes it more effective and ensures the whole of the side window or windshield is blocked.
Pros:
Different size options
Folds away when not in use
The material does not get hot
Cons:
May not be as quick and easy to position as other options
The Royal Rascals Window Sock is a great option for families as it provides 100% window coverage and is ready to be installed straight away. These are great for use on rear windows and will reduce sun glare, provide privacy and help keep your car and baby cool.
The SunBlok weave provides 40+ UV protection and you can open your car window as normal with the sun shade still attached. This is best for providing some protection over a car seat or providing shade so your baby can more easily and comfortably fall asleep during a car journey.
This sock pulls over the car door which means it fits most car windows with ease. They are also easy to store away and cannot be accidentally removed by your child during the journey.
Pros:
Great for families with young children
40+ UV protection
Universal fit
Cons:
Works better on square type windows
These magnetic sun shades can be installed and removed easy by one person. It uses 7 magnets to attach to the window frame making it suitable for most cars.
The large size is best for SUVs, sedans and hatchbacks. The shade helps to provide protection from sunlight and heat insulation. It also gives you privacy and creates a more comfortable space when you are driving or parked.
This shade is attached to the rear window or door frame, this means no adhesive or suction cups are needed and you can easily install and remove the shade as needed. The only thing to keep in mind is the material of your car as the magnets won't work on all material.
Pros:
Uses magnets to attach above the window
Large size
Provide privacy
Cons:
Not suitable for all cars
Sun Shade Buying Guide
Car sun shades are a low cost investment that can help you deal with harsh sunlight and make your car more comfortable, keep youngsters protected from harmful UV rays and increase your privacy. Finding the right shades for your vehicle is important for safety, efficiency and ease of use. There are loads to choose from and this buying guide takes a look at the key features to consider when comparing the best sunshades.
Size
Some window sun shades are listed as "universal fit" meaning it theoretically fits over any side windows while others are offered in different sizes. It's important the car window shades you select fit over the necessary windows in your vehicle.
As different cars are different sizes some sun shades are going to be too large making them difficult to install in your car while others will be too small making them less effective than they should be. It may be worth measuring your side window, back window or windshield so you can make sure you find the best car sun shade for your car.
Installation Method
The installation method is how you get the sun shade to stay in place. Here are a few of the best options available:
Static mounting – this is when the material is static producing and sticks to the interior window using static. This is a convenient method as the static cling doesn't leave any residue or marks on the window after use.
Wraparound mesh – this is a sock style sun shade mesh that pulls over the door frame and window. This is an effective option as it covers the entire window. The good thing about this method is that babies and children in the backseats cannot accidentally pull it off the window. The downside is that the material is also on the outside of the car which some people do not like.
Suction cups – suction cups as an installation method is frequently seen but it can be a little bit frustrating as the suction is often low quality and leaves marks on the window. The best thing about this product is that they are inexpensive and quick to remove.