Did you know Australia has over 150 motor vehicle thefts per day? Whether you want to protect your vehicle, keep a closer eye on your teenager driving around town, or have a whole fleet to manage, GPS trackers provide invaluable tracking information.
In this article, we've rounded up the most popular GPS trackers on the market and assessed them against a range of key criteria including price, effectiveness, and ease-of-use, to help you find the best product for your needs.
Car GPS Tracker Comparison Table
| | | | | | | |
| --- | --- | --- | --- | --- | --- | --- |
| Car GPS Tracker | Our Verdict | Monthly subscription | Power | Real-time tracking | Geo Fencing | Check Price |
| Tracki 3G | Best Overall | Yes | Battery (30 days) | Yes | Yes | Amazon |
| iDrive Australia | Best With No Monthly Fee | No | Hard wired | Yes | Yes | eBay |
| TK119-3G | Best Budget Option | No | Hard wired | Yes | Yes | eBay |
| Trackimo Universal | Also Great | After first 12 months | Battery (30 days) | Yes | Yes | eBay |
| Elinz GPS Tracker | Also Great | No | Hard wired | Yes | Yes | Elinz |
The Tracki 3G is a popular battery powered GPS tracker. Ideal if you are looking for a hassle free set up, unlike most others, the Tracki is ready to go out of the box and you can switch between vehicles, or use it to track other items as needed. You don't need to source a sim card for it, simply set up your monthly payment plan and it's ready to track.
The Tracki works wherever you have a 3G GSM network. You can set alerts for location with a geo-fence option, speeding, motion and for low battery. To get the full 30 days battery life, set your location updates to the lowest frequency, or else charge it more often. To view the location of your car in real time, you can use the Tracki website or mobile app. 
While this is one of the easiest car GPS trackers to set up and use, bear in mind that the monthly subscription costs are considerably more than using any of the other tracking devices we've reviewed. Also, although a battery powered version is convenient for frequently changing between vehicles, if you have just one car to track, a hard wired one is much more convenient. 
The LiveTrack GPS Vehicle Tracker by iDrive Australia provides a highly effective vehicle tracking system without any monthly fees. It comes complete with a sim card that has enough credit for around three months. Once you've activated the sim, you can top up the card as needed, with the most frequent location update settings coming in at around $15 per year. 
Aside from being great value for money, the LiveTrack GPS tracking device is easy to install. With just two wires to connect, this unit runs off your car's battery so you'll never have to worry about your car tracker battery life. You can also add an unlimited number of tracking devices to the phone app, making this device a great choice for fleet management. 
The LiveTrack also boasts a large range of useful features including a free iCar app, real time tracking, location history, geo fencing and a parking monitor that alerts you when your vehicle starts moving. Accurate, easy to set up, complete with an easy to use app, the only real downside to this excellent device is the upfront cost, especially when there are other similar devices at less than half the price.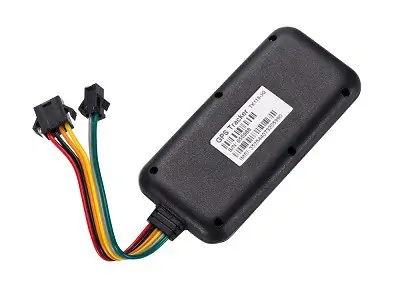 If you are looking for a low cost vehicle GPS tracker, the TK119-3G GPS Tracker is definitely well worth considering. Not only does it have a low purchase price, but it is also very cheap to run. Top up the sim card as needed, you can even turn off SMS alerts in the app to save even more money – you'll still receive notifications in the app.
Installation is easy, simply insert the sim card, seal and connect the wires to your car battery power and app switch. This tracking device also comes with a built-in battery just in case and you will receive an external power disconnect alert. To save battery power this plug in GPS device has an automatic power saving mode, making it a good choice for cars in storage. 
Unlike most other GPS trackers, this device has numerous features that are extremely useful should your car get stolen. Aside from the usual geo fence alerts and real time tracking, this vehicle GPS tracker also features over speed alerts, a built-in G sensor to alert you of shocks or collisions, as well as the ability to cut off fuel by sending an SMS. For the money, this device makes an excellent purchase.
The Trackimo Universal 3G Global Tracking Device is good option for anyone looking for a rechargeable battery GPS device to keep an eye on their car's location. Unlike the Tracki 3G, this model has a full 12 month subscription included in the purchase price. After the first year you only pay a monthly fee of $5 compared to around $20 per month with the Tracki 3G, so you stand to save a lot of money.
This GPS tracker is ready to go out of the box and very easy to install. Set it to one minute updates to receive real time tracking of your vehicle's location, you can also set up speed alerts, geo fence alerts, motion alerts, as well as an SOS alert. Bear in mind that to benefit from the maximum 30 day battery life, you'll have to have your alerts set to the lowest frequency. 
With no roaming fees, you can use this GPS tracker wherever you need it. Receive location data alerts via the app, email or SMS. Just be aware that SMS alerts are limited to 10 messages per month, so it's best to also use the app. With its low per month fee and rechargeable battery, if you are looking for a battery operated GPS tracker, the Trackimo Universal is a good buy for the money.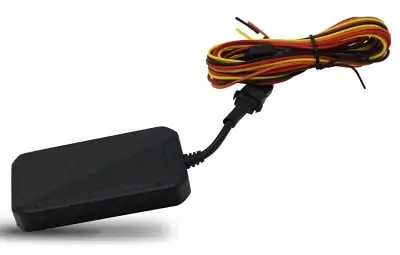 If you are looking for a car tracker without a monthly fee the 3G GPS Tracker by Elinz provides free lifetime tracking. This vehicle tracking device works with all of Australia's main telecommunication providers and comes with a sim. Depending on the alerts that you require, you'll need to credit the sim every so often to ensure you have enough data, although there is no activation fee. 
This GPS tracker gives you real time data on your vehicle, updating its status rapidly. Set up a fence alert to find out when your car leaves or enters a specific area. You will also receive a power disconnected and low battery alarms. Keep track of your car and any teen drivers with the speed alert. If you're the victim of car theft, you can even use this vehicle tracker to remotely disable your car.
Easy to fit, this car tracker runs off your 12V car battery, so you won't have to worry about battery life. Highly accurate with a GPS accuracy of 5-15 metres, whether you need to track your stolen car or are worried about letting your teenager loose behind the wheel, this tracking device can help to keep you in the know. Like the other devices in our round up, installing it could even get you a reduction on your car insurance. 
GPS Tracker Buying Guide
With so many different tracking devices available, choosing the best car GPS tracker can be a little overwhelming. Take a read through our GPS tracker buying guide and find out what all of the best car GPS trackers have in common.
Power 
Your GPS tracker will either have a long life battery or will need to be connected to your car battery. For many users, it's much simpler to go with a hard wired GPS tracking device, rather than having to remember to charge it up every so often. However, if you frequently change your vehicle, are borrowing a friend's car or using a hire car, you will need a battery operated model. 
A typical rechargeable GPS tracking device should have over three weeks battery life with data alerts set to low. So if you are worried about installing a hard wired device, you can probably easily get by using a rechargeable GPS tracker.
Real time tracking features
You'll want your vehicle tracking device to provide you with real time tracking. Some allow you to manually ping your GPS tracker. This means you can get up-to-date data on your vehicle to find out its exact location at any time. Other vehicle tracking devices provide a location update at preset intervals. Decreasing the interval between updates will use up a lot more power than less frequent ones.
RELATED: The Best Car Alarms
Monitoring platforms
A good car GPS tracker will allow you to keep an eye on your vehicle's whereabouts using various platforms. Aside from being able to track your vehicle via a web portal, a smartphone application is pretty much essential for when you want to check in on your vehicle on the go.
Your car tracker should allow you to set up various alerts both via its application, as well as on your computer. These alerts may take the form of notifications on your smartphone, emails on your desktop, or an SMS to your phone. Some of the most useful alerts that you can set up include:
Geofence zones
Route history
Speed alerts
Vehicle collision alerts
Vehicle motion alerts
Low power alerts
SOS alerts
Monthly fee
If you opt for a GPS tracker with monthly fees, you should expect to pay out considerably less for the unit itself. You'll also want to make sure that there are good levels of customer support should you ever run into any issues. With a monthly payment plan, you won't have any extra fees to worry about paying or the risk of running out of data credit and you typically get a lifetime warranty.
Units that provide free lifetime tracking typically come with a telephone sim that you will need to top up periodically depending on your usage. However, this is usually significantly less that subscription devices. Some low frequency update settings allow you to get a whole year's worth of data for the same price as one month on a subscription plan.
RELATED: The Best Key Finder
Installation
Unless you have chosen a GPS device that simply plugs into your OBD port or OBD ii port, a rechargeable unit is going to be the easiest to install.
Hard wired trackers are not particularly difficult to install. If you have any doubts, make sure you take a closer look at the manufacturer's installation process or stick to a rechargeable unit.
Your hard-wired tracker will usually have at least two wires – one for the earth and the other for constant power. While you'll have less placement options with a hard-wired model, whichever style you opt for, if you are wondering where to install your GPS tracker we recommend considering the following popular locations:
Under the brake light cover
Inside your speakers
Behind the radio
Glove compartment
Inside door pillar
Under the dashboard
Benefits of installing a car GPS tracker
Peace of mind – when you know you can check on your vehicle anywhere, any time, you're going to worry much less, particularly if you have a vintage car parked up in storage. If you let out your car or allow relatives to borrow it, being able to double check exactly whereabouts it is can be a big relief, especially if time is getting on.
Check on your teenage driver – if your teenager has recently passed their driving test, you may want to keep an eye on how they drive around town. Your tracker will allow you to find out where they drive, as well as some models providing alerts for any speeding or collisions.
Change your driving habits – when you check over your recent data, you may realise that you spend a lot of time on certain routes that could be improved. A tracker will allow you to see how you drive and whether you could make any changes to improve your daily commute.
Lower insurance costs – some insurers will lower your premium if you install certain GPS models. It's well worth asking, as in the event your car is stolen, your tracker could save your insurance company thousands of dollars.
Fleet management – if you have a lot of vehicles and drivers, it can be a nightmare making sure that everyone is headed where they are meant to be. Installing trackers will give you a real time view of where all of your vehicles are, allowing you to call and make any changes to your drivers' itineraries as needed.