If you are reading this, chances are that cleaning your car is just as important as changing your oil. Your mates don't get it. "Why do you have so many rags?" they ask. To the untrained eye a drying cloth is just a cloth. But to you, a soft chamois is a way to get every little water spot off after a good car wash. Additionally, they are used to add that perfect sheen to your paint after you've washed it.
There is a specific tool for each job. Just like with wrenches, having the right chamois will mean the difference between your ride looking like it's ready to accept an award, or just another become another one that gets lost in the crowd.
Below we round up six of the best chamois available in Australia:
Autoglym has been the pinnacle of car cleaning products for decades. Their products are well known to anyone who wants to keep their car like the day it left the showroom. This chamois measures a respectable 24 X 14 X 32cm. While it is not the biggest on this list, it does the job without any issues. The company notes the Aqua-dry is a soft chamois made from a super absorbent material that rivals even the best leather.
It can be truly used in all areas of the car and is designed with car care in mind so that it won't scratch the paint. It can also work on glass and interior surfaces as it won't leave streaks. When used in conjunction with other Autoglym products, it becomes the only chamois you will ever need. The days of having a rag for leather and a chamois for paint are long gone. Just rinse or wash the Aqua-Dry when you are finished and it comes out looking next to new.
Bowden's Own Big Green Sucker is one of the best microfiber towels. Some of the world's best detailers had a chance to chime in on what they did and did not want to see in a cloth when The Big Green Sucker was created.
The fibers are extremely soft and it is designed to be super thick so that it can absorb moisture well. And of course, the edges have recessed stitching to help eliminate the chance of you scratching the paint with dirt or debris
The name Meguiar's is synonymous with quality detail products. From clay bars to wax, the company knows a thing or two about auto detailing. Their microfiber drying towel, affectionately called the Water Magnet promises to quickly dry off your ride after a much needed wash. Its large size (55cm X 76cm) is perfect for those who have a lot of surface area to cover.
We know 4X4s and SUVs can be a hassle to clean given their size, but using the Water Magnet should help make your job that much easier. The built-in "pockets" help soak up more water than a traditional microfiber towel. There are different tools for different jobs, and having the right one for the job can make a big difference.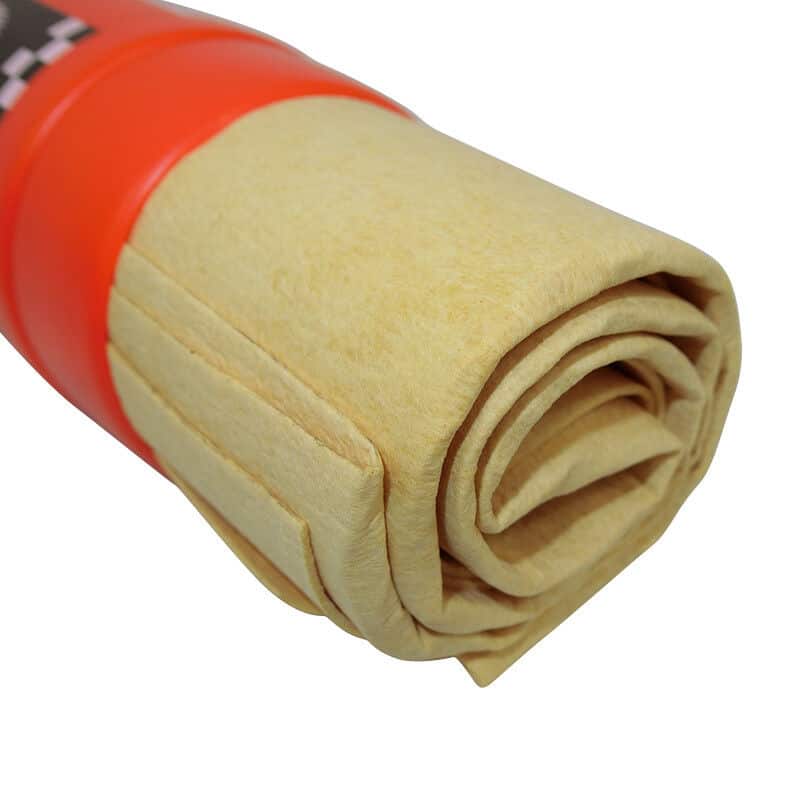 The Oates Enka Fill Synthetic Chamois is ideal for cleaning anything made of glass. This Polyvinyl alcohol cloth will make sure your windshield, mirrors, and windows won't have so much as a smudge on them when you are done.
The chamois even comes with its own carry and storage case. Chucking your damp, used chamois in your boot after a wash is no longer a problem. It can be also be used to dry off your exterior thanks to its soft surface.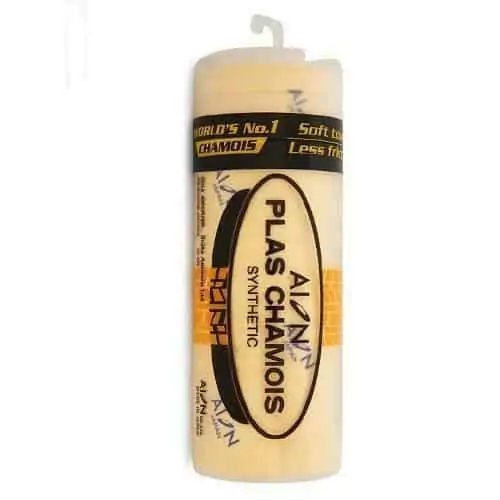 Aion Plas claims their chamois can do it all, from drying your exterior to keeping your interior looking brand new. Formerly known as Kanebo, Aion Plas is proudly Australian owned and operated. It is made from a triple-layers synthetic material that will last for years, even with repetitive use. That's one of the main factors that made Aion Plas such a popular brand. This chamois can be used on almost any surface, be it in your car, boat, home, etc. If you want your toys to shine, this is the best way to do it.
If we could change anything, it would be the size – it's just a little small for our liking.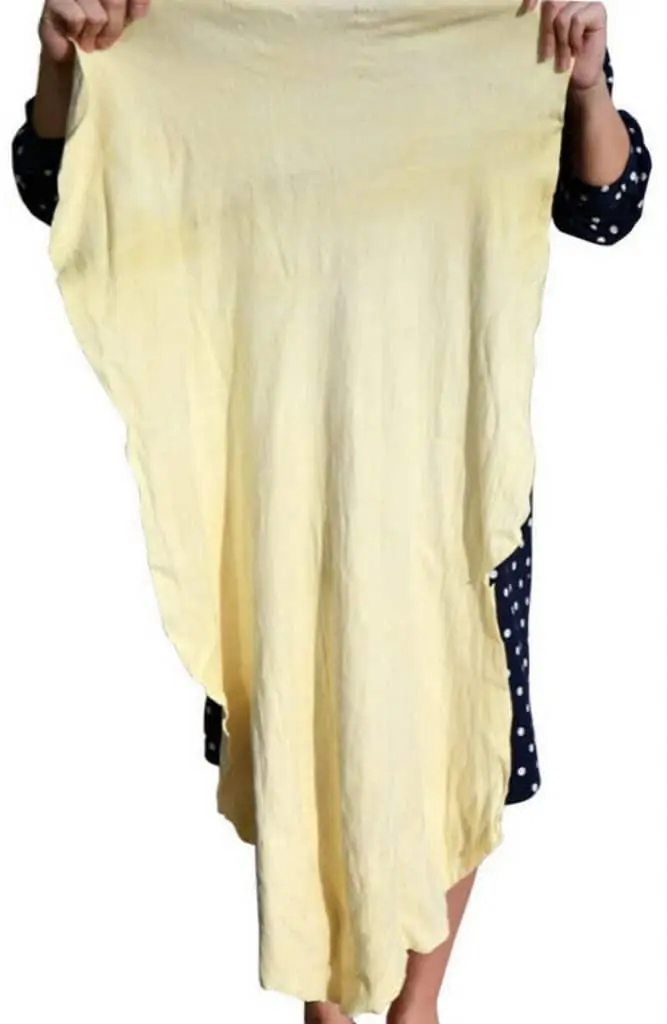 Leather has been used for centuries as nature's towel. Its moisture-absorbing qualities are perfect for drying off your vehicle, no matter the size. Speaking of size, the 60 x 90cm dimensions of this chamois makes it the biggest on our list. This quality leather chamois not only dries off your vehicle faster but also helps with removing any streaks or spots that other towels may have left behind.
Being the only non-synthetic contender on this list makes it perfect for those who want something natural. Keeping true to its natural roots, each chamois may vary in size and color, but you can rest assured that you are getting a quality product every time. 
Chamois Buying Guide
The chamois market is filled with choice, and picking the right one can be downright frustrating. Should I choose a natural or microfiber towel? Does size matter? What is the best way to dry my exterior? All of these questions and more will be answered in this section. here are some of the most important information when it comes time for you to choose a chamois. 
Leather
Leather is a natural material that has been used to try and polish cars, sunglasses, windows, etc. for years. Its water-absorbing properties make it a favorite for anyone from 4X4 owners to bike riders.
Pros       
 Natural product
A leather chamois absorbs water extremely well
Will polish glass surfaces, making them look like new
Helps remove streaks
Cons
Leather chamois tend to dry solid after a wash, even if you wring them out thoroughly
Drying time is longer than that of a synthetic chamois
Synthetic
Synthetic chamois are becoming more and more popular thanks to technological advances. Knowing what advantages and disadvantages a new synthetic chamois offers can help make your decision that much easier.
Pros
Can be used on interiors
Most include a carry case
Available in a wide variety of sizes
Free of animal products
Cons
Tends to wear out quicker
Can leave streaks
Price can differ wildly
Not as absorbent as leather chamois
Microfiber towels
Microfiber Towels are in a league of their own when it comes time to talk about a chamois. They are available in a variety of sizes, thicknesses, and quality.
The Big Green Sucker on this list is on the higher end of the scale thanks to its big size and super absorbent qualities.
Pros
Designed to be as gentle as possible
Available in several sizes, making them perfect for small, hard-to-get areas
Can be used for buffing and polishing
Cons
Drying times will be longer
They get dirty faster
Good microfiber towels cost more
Tips For Drying a Car
No matter if you prefer a leather, synthetic, or microfiber chamois. You must know how to use them properly when washing your cars. Below are a few tips to help you wash and dry your vehicle effectively.
Work In A Shaded Area
Make sure you are out of the sun, preferably in a shaded area. Using the proper steps to take when drying your car or 4X4 is vital, and staying protected from UV rays is imperative.
Do Not Use The Same Rag
If at all possible avoid using the same rag. Even though it may look clean, a towel that was used in the initial cleaning process can hold onto microscopic dirt particles on its surface. This can increase the chance of light scratches and paint swirls. You should use a new chamois for every step of the process to avoid any contamination.